The Inaugural VSP Workshop is now comfortably in the rearview mirror.  It was exhilarating to get so many interested people together to learn about and work on VSP.
A number of the sessions were far too ambitious — for three days, few things went as planned.  There are certainly lessons to be learned, but overall, I could not be more pleased with how the whole thing went.
We had 53 attendees from all aspects of the aerospace community.  Industry, government, academia, small business, private individuals, and students were all well represented.  All manner of applications were represented including missiles, aircraft, and rotorcraft; every speed regime was represented — sub-, tran-, super-, and hypersonic as well as launch vehicles.

Some came in as VSP experts, others ran it for the first time at the workshop.  Some skeptics were converted — I think everyone's enthusiasm was high.  The exit survey results were overwhelmingly positive though some people's "best part" was someone else's "worst part"; we will work to make sense of it all.
Here is a small sample of the action — it is hard to get excited about 50+ people working on their computers, but it works for me.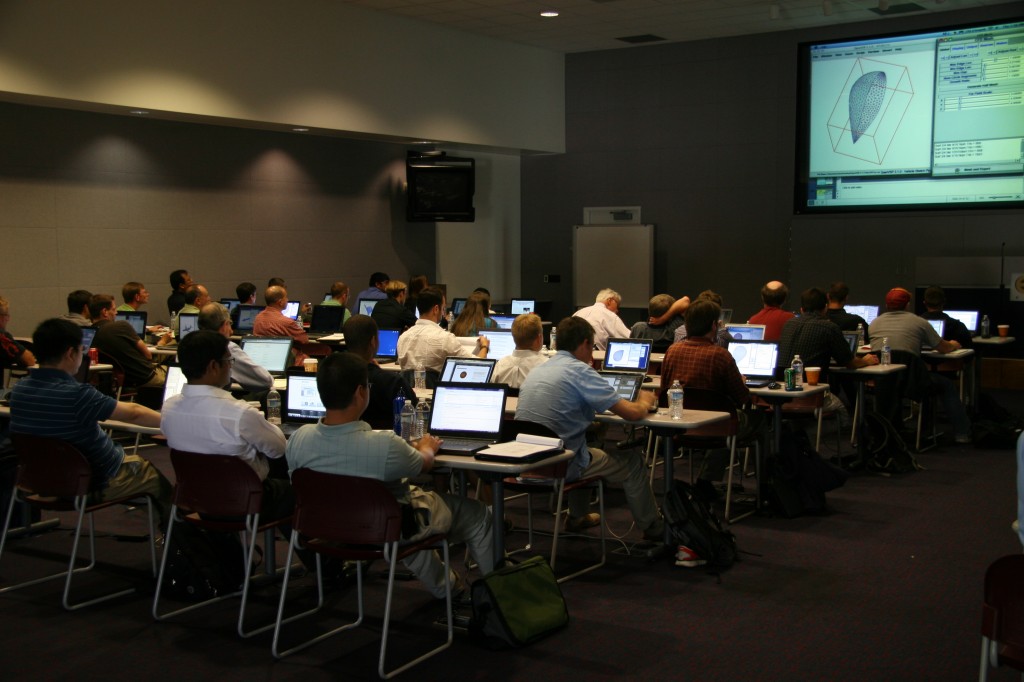 If you could not make the workshop, most of the presentations are available for download.
In January, at AIAA ASM 2013, there will be two sessions dedicated to VSP.  We hope to see you there.